This set is unique to the Glock Gen 5 G17. The Gen 5 Glock requires different sight heights due to barrel lockup and type.
•
•Dawson Competition Black Fixed Rear .225 Tall x .125 Notch Width •
•Dawson Fiber Optic Front Sight .235 Tall x .105 Wide Ramped for Competition
••Easy to Install -Rear Sight Punch, Front Sight wrench, Allen Wrench and Instructions Included!
•Perfect Impact Policy Applies *See Details* •
•CNC Machined From Bar Stock To Exacting Specifications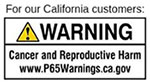 Write A Review
Recently got into IDPA, was given the suggestion to get Dawson sights for my Gen 5 G17. They are great. If I do my end of the job they do theirs better.

Had my gun slip off the table and drop to the concrete at the range one day. Hit on the back sight, picked it up and still right on.

Bought new front for my new Springfield 5.25.

Thanks Dawson Precision

Ordered these for a new Gen 5 G19. Love the option of two different FO's to change if you preferred to. Shipping was fast. Great sights. The bright fiber optic really gets you on that front sight fast. Will be ordering a set for my G17 soon. Thanks DP!

Over the years I have tried various aftermarket sights in my Glocks 17,17L,19,22,26,27,34,35,42,43.
Just put Dawson Precision on my new 17Gen5. Definitely the best yet

Boringly the same great sight

As with all Dawson sights i have bought they just work and well!

Love the precision aiming that can be achieved with these sights. The blacked out rear sights along with a thin bright dot up front really helps me see the target as I move down range. I wish the front sight tool was of a better quality(someone with less experience could easily strip this tool). Overall extremely happy!

Fantastic Sights. POA/POI G19X

I run Dawson Sights on all my pistols. They are a super clean, uncluttered design. Fast sight picture. Even use them in competition. If you break a front fiber optic tube, 5 minutes and a lighter and you're back up good to go. I have fixed front fiber optic rods between stages. Much prefer to traditional "night sights" that are too thick.

Sights fit fine and went on snugly with my MGW pusher. Shot at range today and they were right on the money. The thinner front sight really enhanced my performance out past 10 yards.

Excellent for glock 19 gen 5

Sights fit perfectly on my glock 19 gen 5. Easy installation. Accuracy is poa poi. Highly recommended for daily and competition use.

Love the sights but during the install did not easily find mention of the video. After calling was told it was at the bottom of the website. Video is great but should be mentioned on the first line in the instructions in the sight packet.
Being new to this, didn't realize the force required to drive it into place.